JAMES JOYCE & I AM THE WALRUS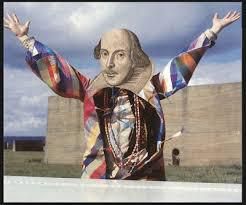 John Lennon a composé I Am The Walrus sous acide. Le rythme descendant et ascendant provident d'une sirène de police qu'il a entendu au moment de l'écriture de la chanson.

L'idée majeure de la chanson vient du célèbre poème de Lewis Caroll « The walrus and The Carpenter » Le Morse et le Charpentier tiré d' "Alice Aux Pays des merveilles".

Lennon a fait très attention à ce que les paroles n'aient aucun sens afin de perturber les futures analyses de ses textes.

Le début de la chanson : "I am he as you are he as you are me and we are all together" est inspire par la chanson "Marching To Pretoria" : "I'm with you and you're with me and we are all together"."

John s'est emparé du "Goo Goo Ga Joob" qu'il puise dans le livre de James JoyceFinnegan's Wake
Interview de John Lennon sur l'influence qu'a eu James Joyce sur son écriture :

Q: "A lot of people wrote about your book and said "Oh! James Joyce, Edward Lear," and so on. What did you think when they said that?"
JOHN: "Well, when they said James Joyce I hadn't... I must have come across him at school but we hadn't done him like I remember doing Shakespeare and remember doing so-and-so. I remember doing Chaucer a bit, or somebody like him doing funny words. But I don't remember Joyce, you see. So, the first thing they say -- 'Oh! He's read James Joyce,' you know. So I hadn't. And so the first thing I do is buy Finnigan's Wake and read a chapter. And it's great, you know, and I dug it, and I felt as though he's an old friend. But I couldn't make it right through the book, and so I read a chapter of Finnigan's Wake and that was the end of it. So now I know what they're talking about. But I mean, he just went... he just didn't stop, you know. Yeah."


EXTRAIT DE FINNEGAN'S WAKE 557.1-12
cramp for Hemself and Co, Esquara, or them four hoarsemen on
their apolkaloops, Norreys, Soothbys, Yates and Welks, and,
galorybit of the sanes in hevel, there was a crick up the stirkiss
and when she ruz the cankle to see, galohery, downand she went
on her knees to blessersef that were knogging together like milk-
juggles as if it was the wrake of the hapspurus or old Kong
Gander O'Toole of the Mountains or his googoo goosth she
seein, sliving off over the sawdust lobby out ofthe backroom, wan
ter, that was everywans in turruns, in his honeymoon trim, holding
up his fingerhals, with the clookey in his fisstball, tocher of davy's,
tocher of ivileagh, for her to whisht, you sowbelly, and the
whites of his pious eyebulbs swering her to silence and coort;

Aviez-vous remarqué que James Joyce et Lennon portaient les mêmes lunettes.
Incroyable, non !